The objective of the implementing countries (Czech Republic, Malta, Romania and Spain) is to implement ORPHAcodes in Health Information Systems . To achieve this, user-friendly technical resources have been developed ( http://www.rd-code.eu/introduction/ ) and coder training sessions have been organised in order to ensure easier and more accurate coding.
The heterogeneity of contexts and settings within the countries will ease the implementation in other Member States.
A) Regarding the Orphanet Nomenclature:
PLEASE NOTE THAT THE RD-CODE PROJECT HAS ENDED IN DECEMBER 2021 THEREFORE UP-TO-DATE INFORMATION ABOUT THE ORPHANET NOMENCLATURE SHOULD BE SOUGHT here: https://www.orphadata.com/orphanet-nomenclature-for-coding/
Available results:
1) All info can be found in the dedicated section: http://www.rd-code.eu/introduction/
2) A new Orphanet nomenclature help desk is available since 2019: a unique contact point for codification issues and for data, model and technical issues.
3) Finally a page where can be found tools which will provide the computable information necessary to achieve implementation of ORPHAnumbers in Health Information Systems, and ensure easier and accurate coding is available here: http://www.rd-code.eu/tools/
NEW!: API to help decision making and visualise the nomenclature is available online since July 2020 : https://api.orphacode.org/ and DATA Visualisation tool available since December 2020 : https://dataviz.orphacode.org/
B) Regarding the implementing countries: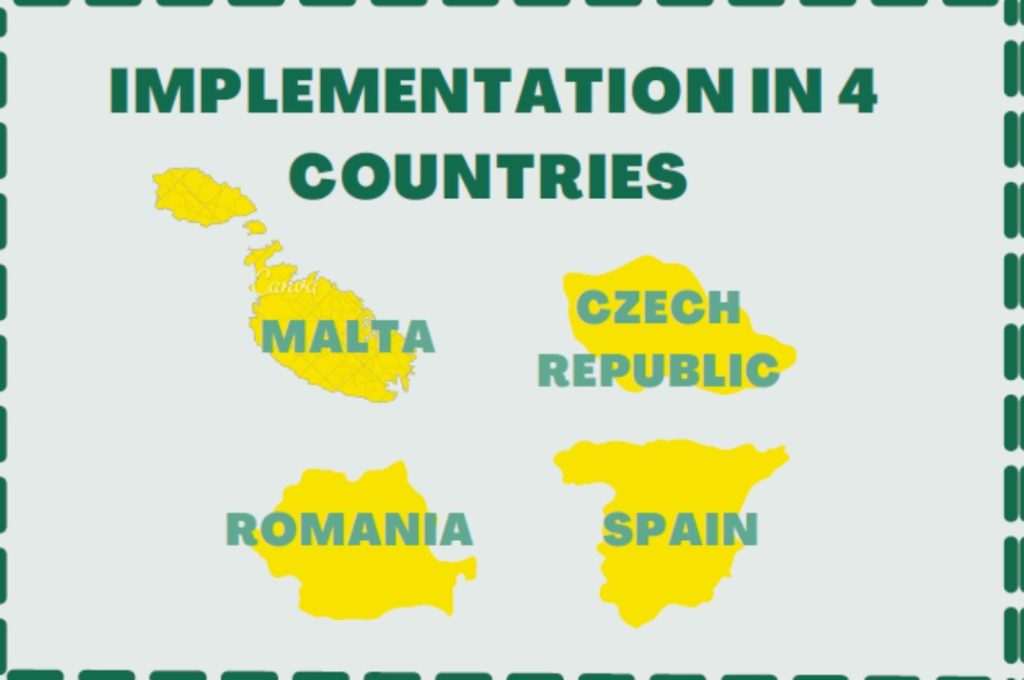 1)http://www.rd-code.eu/wp-content/uploads/2019/05/Web_implementing-countries.png
2) Final Reports are available for Czech Republic, Malta, Romania and Spain.
3) Introduction to ORPHAcoding Workshop in Malta
The workshop took place on 24 and 27 November 2020. It gathered 36 participants from Malta and 5
speakers. Representative from the 16 Mater Dei Clinical departments were present as well as
government representatives, all Directorate for Health Information & Research (DHIR) Registries
managers and Hospital Information Systems specialist and several consultants (detailed participants
list in page 9). Initially this event was planned as a face to face event, however because of the travel restrictions following the first and second wave of COVID19 pandemic in Europe the event was organised as an online event.During the workshop a brief presentation of Rare Disease Registration in Malta was given to the audience. This was followed by a presentation of the Spanish ORPAHcode Implementation Work carried out in the framework of the RD-CODE by FISABIO as well as the Veneto Region RD Registry
experience. Then, the goals of the RD-CODE project were presented as well as the Orphanet
Nomenclature production process and outcomes. Followed by progresses on the RD-CODE tools and
guidelines availability. Discussions concerning the set up of the Maltese Registry were most beneficial,
in particular thanks to the presence of all experts from the different fields. All materials and
information are available in the attached presentations and recordings, which were taken during the
workshop.
4) Outcome reports were issued by Czech Republic, Malta, Romania and Spain.
5) A report « Preliminary results analysis and "Adaptation of procedure for Orphacodes use in Spain" Report (ES) » was issued.
WP leader: CIBER
Participants: IHIS, MFH Malta, DSP IASI, FISABIO, Orphanet
European projects can be divided into "work packages" (WP). A work package can be thought of as a sub-project, which, when combined with other work packages, form the completed project.